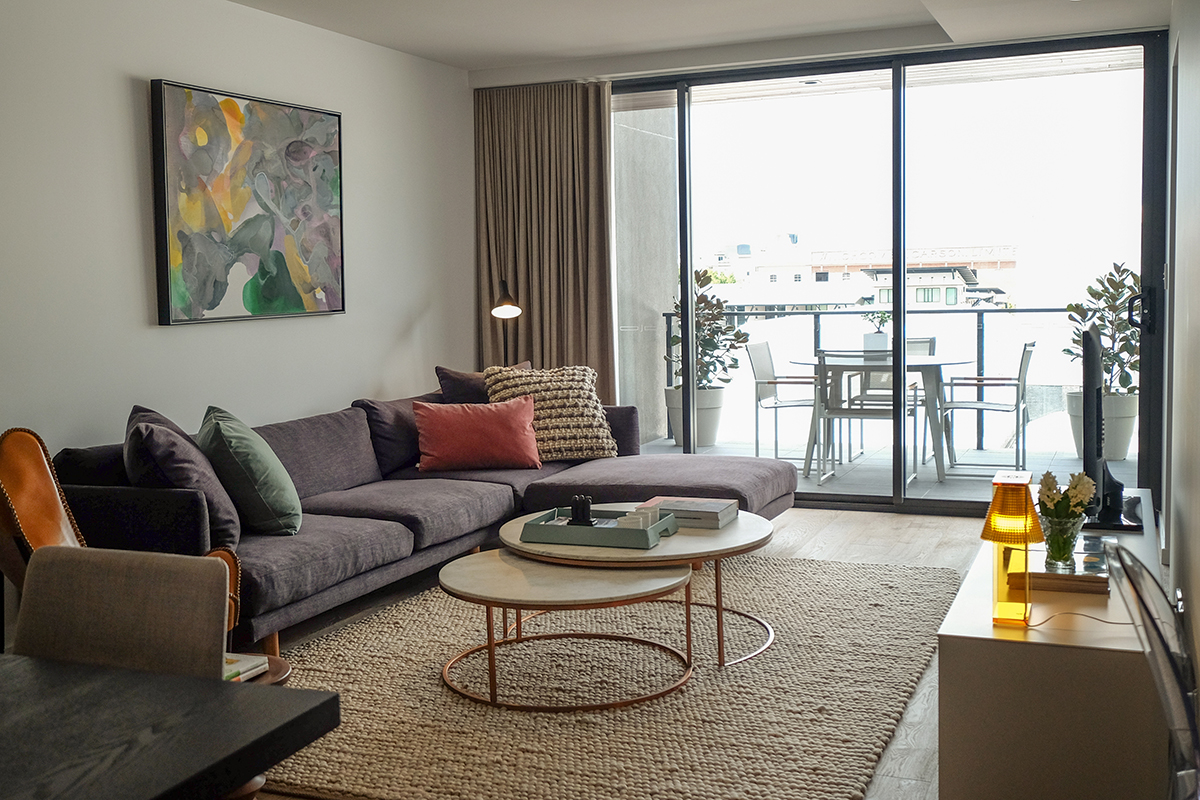 Creating spaces that look better, work better and feel better
Let me help you create a home that makes you feel happy and comfortable, and reflects the way you live.
Clients have joked about their initial fears of inviting a designer to their home: being judged, being expected to commit to spending their life savings, being told to throw out all of their furniture, and ending up with a look that has the designer's stamp all over it. This of course doesn't have to be the reality.
My philosophy is that interior design advice should be available to everybody, whether your budget is $500 or $500,000. Just as you might go to an accountant for your tax, you should be able to go to a designer to improve the look, feel and functionality of your home.
For me, design is about people: helping clients function better and feel better in their living space, not just creating a space that looks good. It's important to provide a service that is friendly, personable, non-intimidating and focused on listening to what my clients want. That's the whole point of being a designer.
STEP 1: INITIAL CONSULTATION
At our first meeting, we look through your home and establish a design brief based on your ideas, the scope of work required and your budget.
At all times, I'm asking questions and listening, so I can get to know your individual needs, learn about how you live, and form an idea of what outcomes work best for you.
Some clients only need a single consultation for general advice and direction. Other clients want a comprehensive design plan. And others want something in between. It's all about flexibility and working towards meet your individual goals.
An initial consultation is $385 (inc GST), and includes travel to and from your home plus a two hour consultation. Extra time can be added at your request if needed.
STEP 2: DESIGN PROCESS
For more substantial projects, I send you a Scope of Services and Fee proposal, outlining the brief, work to be done, and a clear outline of costs. For smaller briefs, we can discuss and agree on costs at the initial consultation.
Once you're happy with the Proposal, I develop your concepts and present them in the form of a Design Schedule. This outlines your space plan showing furniture placement, all items with descriptions, images and costs, and any custom joinery or furniture plans and elevations. Having a copy helps you to implement some or all of the plan in your own time. Not everybody can afford or wants to do everything at once.
As I have access to trade discounts, I include these in your plan to offset the costs of your professional fees designed to develop the concepts
STEP 3: CONCEPT PRESENTATION
We meet at your home and I go through the design concepts in detail. Sometimes we even take time the time to visit suppliers and stores together to see the items.
Often we'll change some things. You don't always get it perfect straight away, and design is about working together to get the best finished result, even if that means making some changes along the way.
Never feel that design is a linear process. The more I get to spend time with you and work out what you really need and want, the better your finished space will look, work and feel.
STEP 4: YOUR COMPLETED SPACE
Once the design concepts are approved, we put the plan into action.
If it's a decoration project, we order your furniture items, and I organise custom furniture or joinery to be made. I collaborate with qualified professionals for window furnishings, painting, new floors and any other finishes to complete your project.
For design projects, I collaborate with builders, joiners, cabinet makers and other professionals to help you refurbish anything from a single room to an entire home.
Along the way, I'll make sure you're happy with everything. At our final catch up, my goal is always to hear you say that you can't believe how much happier you feel in your new space, and that it's made a significant difference to your lives!
"We engaged Gary to assist with decorating our Newstead unit last year. Gary was fabulous! He is SO good at what he does: listening to our vision, learning about our lifestyle needs and creating a space that is both comfortable and beautiful. Gary is very personable and professional. We thoroughly enjoyed working with him and love spending time in our city home when we visit from the country. Gary, we look forward to completing the final touches to our unit with you soon." - Karen & Phil Tonkin
BOOK A CONSULTATION
Phone me on 0402 441 934 for an initial chat. If you prefer, go to our CONTACTS page and send me your details with any questions.