"We engaged Gary to assist with decorating our Newstead unit last year. Gary was fabulous! He is SO good at what he does: listening to our vision, learning about our lifestyle needs and creating a space that is both comfortable and beautiful. Gary is very personable and professional. We thoroughly enjoyed working with him and love spending time in our city home when we visit from the country. Gary, we look forward to completing the final touches to our unit with you soon."
Karen and Phil Tonkin
"Dealing with interior designers has often left me disappointed, but dealing with Gary is exactly what I'd hoped for. We wanted good quality advice and a classical, timeless look and we got it. Gary kept me focused during the design process on what we were aiming to achieve. This included shopping trips for furniture, which is not always easy, but he made it enjoyable and successful. Gary is very professional in his field of work."
Emma Davidson
"Gary takes the stress out of interior design. He can look at a space and work out what will not only look great, but will work beautifully. Gary makes the whole process enjoyable and stress free. I really appreciated receiving the Schedule of Recommendations setting out a choice of the pieces that might work, their photos, their price and their dimensions. I would fully recommend Gary Hamer to anyone wanting to make the most of their home or work environment."
Elizabeth and Greg Gass
"Gary has a tremendous sense of style and he doesn't overwhelm. I've worked with other designers who want to put their own mark on your home but Gary is a different kind of designer. He is always on time and professional and does an excellent job of listening to my vision and translating it into a design that I love. He has a positive attitude and a wealth of knowledge and experience, making him a pleasure to work with".
Jan Castrisos
"Whilst I had my own ideas, Gary was able to gently steer me toward other options that were always a much better choice. I had a number of furniture items custom made that I really love; Gary designed these pieces making sure the size and dimensions were perfect for our space. Judging by the number of positive comments I receive from visitors to our home, I know it was well worthwhile having somebody with such great style involved in its creation."
Glenda & Lindsay Mann
"This is just a short note to let you know how pleased I am with the results of the makeover of my house, both externally and internally. Everything you suggested led me to think that, yes, of course, that just what is needed but I could never have come up with the solutions on my own. In addition, let me say that it was an absolute pleasure to work with you and I have no hesitation in recommending you to other prospective clients."
David Sewell
"All in all I can't imagine a better experience or a better outcome"
"We recently undertook the renovation of our Queenslander. Although we wanted to preserve the architecture of our 100 year old home, we didn't necessarily want our home to have an 'old world' feel about it. We commissioned Gary to help us achieve this vision and the works included a new kitchen, bathroom and master ensuite as well as planning our living spaces.
The result of Gary's careful planning has been a fresh, contemporary and open home, that maximises on natural light and sunshine. We were so happy with the results that we are currently embarking on furnishing our home under Gary's guidance. Again, Gary's ability to select furniture and key design pieces that are contemporary in style but respectful of the original architecture as well as working with older pieces of our own has resulted in a harmonious blend of old and new."
Heather Wheatland/Harry Katsanevas
"After taking a leap of faith and downsizing from a large house to an inner city apartment, I felt daunted by the prospect of creating a space that reflected my personality. I was extremely lucky to have engaged Gary Hamer Interior Design to support and guide me in my decision making process. Gary was always responsive, reliable and innovative with his design recommendations. Moreover he listened to what I was saying.
I am incredibly happy with the style, layout and colour solutions chosen for the flooring, kitchen cabinetry and furnishings. They are innovative, stylish and within budget. I can without hesitation recommend Gary; he is a gentleman who possesses integrity, demonstrates a very high level of professionalism and attention to detail, and has an incredible work ethic."
Neda Nikolovski
I recently moved into a new apartment on the Gold Coast with no furniture and no idea where to start and was desperate for some help. Gary came to my rescue straight away and came up to speed very quickly with what I wanted to achieve and continues to work tirelessly to achieve the best result for me. Gary provided me with floor plans, furniture options, lighting, flooring options etc. He sourced fabulous furniture very quickly for me which made me very happy.
Gary is very professional and warm and his styling is impressive, and he is exceeding my expectations. Gary is a great listener with meticulous attention to detail. I would highly recommend Gary to you. He works so hard to achieve the best result for you and makes the process smooth as well as beings extremely supportive - a pleasure to work with. So grateful."
Cherie Ranck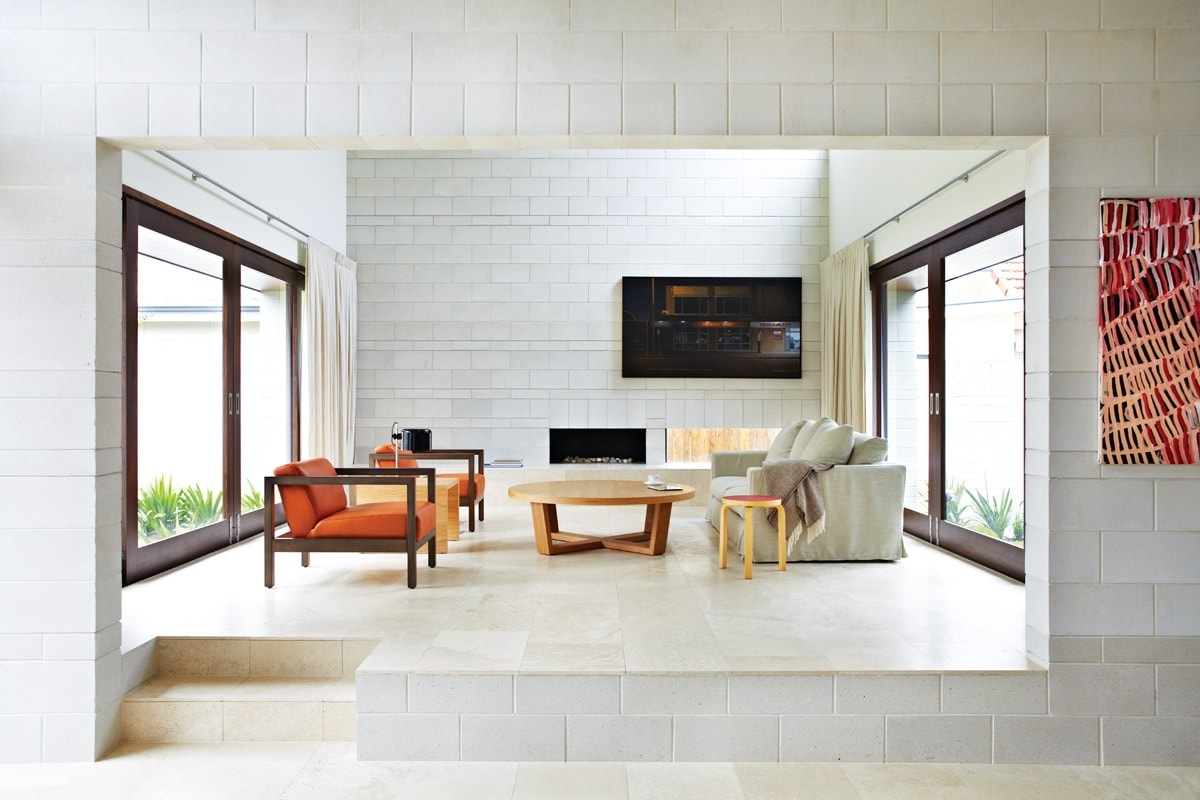 "I cannot recommend Gary Hamer Interior Design highly enough."
"My first time using an interior designer, so was a little daunting. I contacted three, and Gary Hamer was the only one to listen to my thoughts and ideas on what I was trying to achieve, discuss my budget openly, and offer suggestions. He has designed a beautiful apartment home for me, that is wonderful to look at, but more importantly, has comfortable furniture, amazing artworks and refreshed and stylish lighting, which suits and matches my style perfectly.
He has intimate knowledge of different furniture stores and styles, he kept to my budget and met all deadlines. Gary has made himself available when I needed him, is always bright and cheery, and I quickly learnt to trust his suggestions and ideas. I am extremely satisfied with the results that Gary has achieved for me."
Simon Garnett
Working with Gary Hamer is like working with your best friend. You can tell him your hopes and dreams for your interior, and he has an innate ability to learn about your character and your aspirations through taking the time to get to know you well, and then translate them for you in a way that is both contemporary and authentic. He respects the items that form a traditional part of your family life and has great ideas on how you incorporate them into a revamp of your living/working spaces. Nothing is too small for his attention and he has a great respect for budget.
Dimity & Peter Doman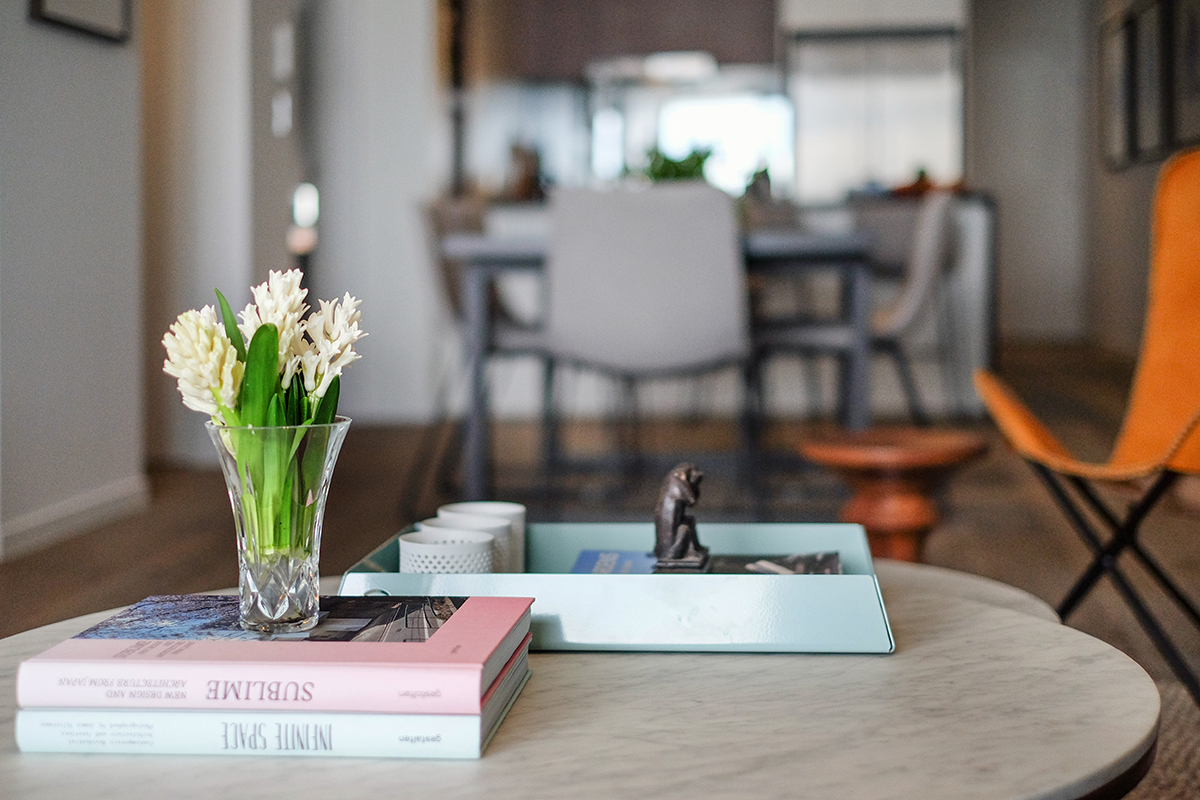 "Gary is the most honest and hardworking interior designer that I have ever worked with."
"Interior design is about two things: design and people. A lot of designers are good at the first, not so many at the second. But Gary totally gets it. He listens, he observes, he takes time to learn to know you and your lifestyle. He is a listener. We came into the process pretty clueless and didn't have much an idea of what we wanted. But Gary spent time observing how we lived and how we used the space, and figured it all out. This kind of lighting there. These colours on those wall there and those colours on these walls here. That kind of bookshelf there (here's how it looks in a magazine). This flooring. This surface and finish. And the whole thing came together as a whole and is bliss to live in.
And that kind of sensitivity to how particular clients need specific living environments for practical uses flows over into the business side of things. Gary was very clear about costs and charging. No hype or obfuscation. And he was very hands on with tradies, making sure he got what he wanted, and that the finish matched the idea."
Simon During
"I contacted Gary after many failed attempts at trying to decorate myself and two quite expensive goes at working with designers in the past (with no result). I was finding it impossible to make decisions on my own and I didn't want to just get the 'cookie cutter' design approach that I had experienced, ie. have a single discussion with the designer and then wait for an expensive proposal to come back without any further discussion.
From the outset Gary was willing to work collaboratively with me so that we could talk through ideas together. The end result was better (and less expensive) than I expected. Gary continued to call and visit our place throughout as well to make sure things were perfect and/or reassure us when something would arrive that wasn't quite what we expected. Now that most things are in place we really love our new space. Gary's work and guidance has really changed our lives."
Robert D'Alessio
"My husband and I fell in love with woolstore living a few years ago and purchased an apartment overlooking the Brisbane River. We 'debated' the appropriateness of engaging an interior designer to help us create a space that was befitting the historical features of the 90 year old building and yet reflect a contemporary lifestyle we envisaged for ourselves – my husband thought it would be too expensive. Needless to say I won the debate but my husband still spruiks to everyone what a wonderful idea 'he' had to engage Gary Hamer, a referral from friends.
Gary met with us, understood what we wanted to achieve, and set about designing a consistent look and feel for the open-plan space, including a detailed floor plan and costs. He project managed the furniture build and installation, coordinated the tradespeople and acquired purchased pieces at competitive prices. We adore what Gary has created for us. It was a hassle-free experience for a premium quality outcome. We could never have achieved the results on our own and believe we achieved extraordinary value which has increased the value of our home."
Linda Ginger & Bruce Harper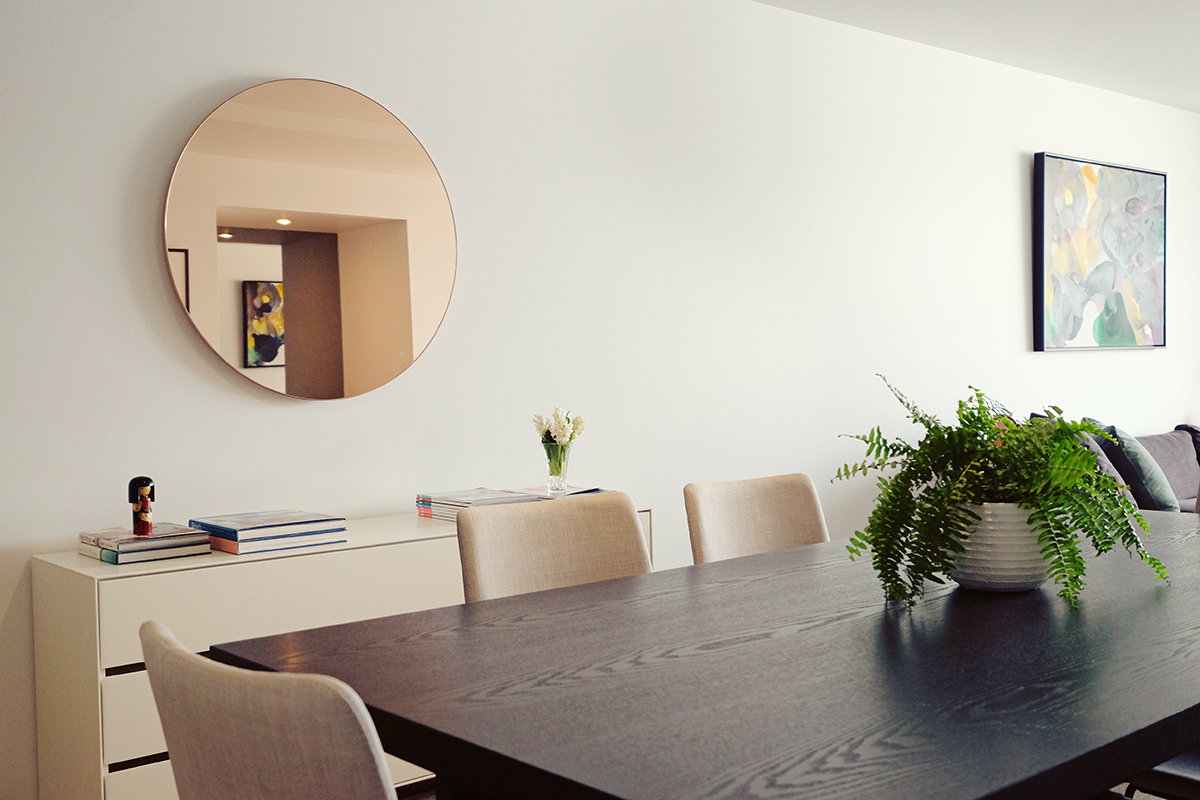 "Gary's work and guidance has really changed our lives."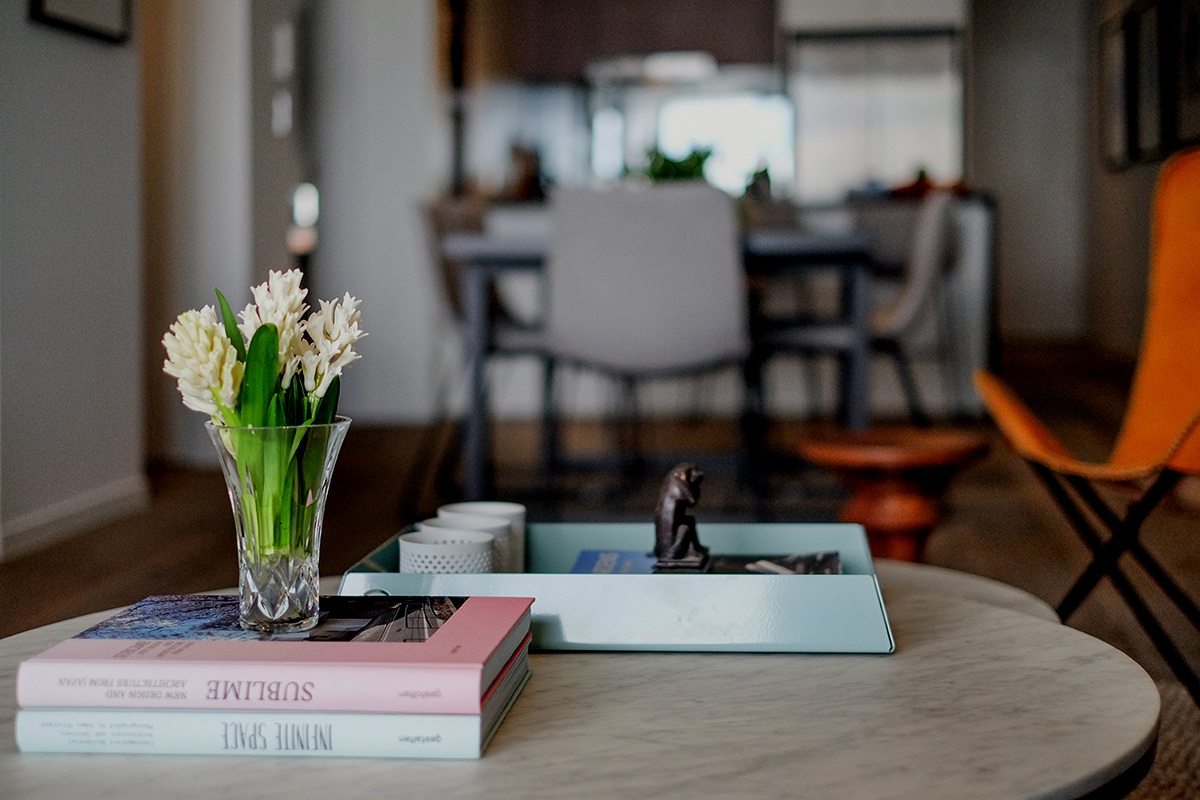 "We couldn't be happier with the overall result and are enjoying living in a home that has exactly met what we imagined. The whole process has been totally enjoyable and we won't hesitate on using Gary's expertise in the future."
"I moved into a brand new modern apartment with just a few pieces of antique furniture. Gary's challenge was to select, and where appropriate design new furniture that complemented my existing antique furniture.
This has been very successful and the effect, for me has been a very relaxed feel which numerous friends and visitors have commented upon and praised. Most importantly, I am happy and the end result has far exceeded my expectations. Arthur Hood
We have consulted Gary on many occasions with regards to different design elements of our home. We have always been very pleased with Gary's ability to listen to our ideas and develop them further to create a timeless and stylish finish.
He has always demonstrated a commitment to exceptional service and the delivery of a perfect finished product no matter how big or small the budget. Helen and Rob Clifton
I have recently worked with Gary to renovate our flood affected house. Rather than push his own style on me, we worked together to realise my goals. Gary's knowledge and experience have been invaluable on this project. Planning the layout to suit how we want to live, sourcing good tradespeople, finishes, cabinetry design and colour consultancy was all realised within our budget. His personable nature and ongoing support has made this renovation as stress free as possible and I would highly recommend him to anyone building, renovating or decorating."
Gabrielle Paynter
"Gary has turned my cold uninteresting kitchen, living, dining, lounge, media and alfresco areas into warm engaging places that people love being in a moving through - trying out one space and then moving into another. Gary is so easy to work with - very collaborative. Gary takes the time to listen and understand what you are trying to achieve. I also really appreciated that the focus was very much on adding to my existing furniture (most of which I really liked) with pieces that would compliment and work well throughout the spaces. What Gary achieved is far beyond what I imagined and was well within my budget.
I moved into my home a couple of years ago. Its bigger than my previous homes and a combination of my own furniture and handed down furniture from parents who were downsizing wasn't working for me. I just couldn't get it right in the large open spaces. I was constantly swapping and moving furniture around, buying new bits and pieces (that didn't really work either). So I decided to bite the bullet and engage Gary. Gary had worked with a couple of friends of mine, on their apartment in New Farm and on their new house in Sherwood. They had been super happy with him and were confident that he could help me out. I had been thinking that replacing the tiles with floorboards and a new kitchen would solve my problem with the house but Gary came up with a much more sensible, appealing and cost effective solution. I cannot begin to describe the difference Gary's recommendations have made to my home. He walked into my home and based on my decorating style, colour palette and furniture preference was able to identify what would work well and ensure I got the best out of the spaces. Gary selected artwork that creates cohesion throughout the spaces. We moved furniture around, added a beautiful new coffee table, added rugs and lounge chairs, side tables, paintings.
For the six rooms that are all open and lead to each other, he created beautiful interesting spaces that people really enjoy being in. My nieces and nephews have trouble deciding where to go next and previously, they just wanted an ice-block or to watch Harry Potter. My home just didn't engage with them at all. They now love standing around the coffee table drawing, playing the piano and sitting on the floor cushions and pretending to do yoga poses on my ottoman. Because the spaces invite them in and keep them there. Everyone who has seen my home with all its new additions spend time walking around checking it all out before settling in. Everyone just loves it and have been very complimentary and asking me where everything was purchased and do I think it would work in their place. Obviously I tell them to engage Gary! The compliments they give me are really all Gary's. I could not have done this on my own at all. Gary has a great gift for visualising what will work for you and your lifestyle. I consider what Gary and I achieved a much more successful and much more economical solution to the issues I was having with my home and the living spaces than what I was considering on my own."
Susan Grant